First Progress and Credit Rent Boost is pleased to announce the enhancement of its popular Secured MasterCard® Credit-Improvement Platinum Card with the expansion to three programs offering different Annual Fee and APR options and a set of new product features. As with the original program, the new First Progress and Credit Rent Boost cards are designed to help consumers build or rebuild their credit while enjoying the convenience and security of a major bankcard. Approval for the card requires no credit history or minimum credit score, making the program suitable for a broad range of consumer segments including those who do not qualify for other credit solutions. The card is secured by your fully-refundable security deposit of $200 to $2,000, held in its own FDIC-insured bank account. Best of all — the card reports to all three major credit bureaus every month as a credit-card trade-line to speed the accumulation of new credit history.
Get Approved Fast – Just Click Below to Start the Process!

Apply in just minutes with no impact to your credit score; no application inquiry will be recorded in your credit bureau file!

Receive Your Card Quicker with the New Expedited Processing Option!

You're Already Approved!  No Credit History or Minimum Credit Score Required for Approval!

Full-Feature Platinum MasterCard® Secured Credit Card!
Works for anything – – Anywhere Credit Cards are Accepted! Including Car Rental and Hotels!

Pay NO INTEREST if you pay off fully each month!

Includes Free Real-Time Access to Your Credit Score and Ongoing Credit Monitoring — powered by Experian!

Reports to All 3 Credit Bureaus Monthly – Great to Establish your Credit History!

Credit Line Secured by Your Fully-Refundable Deposit of $200 — $2,000 Submitted with Application!
24/7 Online Access to Your Account!

Nationwide Program – though not yet available in NY, IA, AR, or WI.

Get a fresh start!  A discharged bankruptcy will not cause you to be declined!

Try our new Mobile App for Android users (iPhone to come soon)!
You can also be approved for two separate First Progress / Credit Rent Boost accounts to speed up the accumulation of new credit data in your credit bureau files.
Secured Cards are a superior way to gain access to a major bankcard while building new credit history.  Debit and Prepaid cards cannot be used for many transactions, and they do nothing to improve credit scores at the major consumer bureaus.  The First Progress / Credit Rent Boost Secured Card offers the security, prestige, and convenience of a Platinum MasterCard®
Together with First Progress, Credit Rent Boost is proud to offer 3 different credit card options.  You are able to enroll for up to two cards!  Each card can have a credit line from $200 – $2,000, depending on the amount of your security deposit.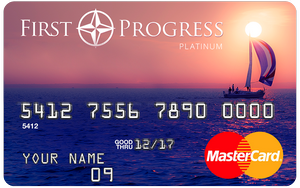 First Progress Platinum Elite MasterCard® Secured Credit Card
Merchandise APR = 19.99%
Annual Fee = $29
First Progress Platinum Select MasterCard® Secured Credit Card
Merchandise APR = 13.99%
Annual Fee = $39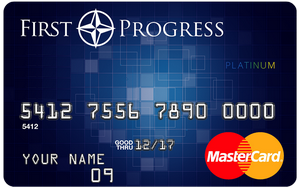 First Progress Platinum Prestige MasterCard® Secured Credit Card
Merchandise APR = 9.99%
Annual Fee = $49
What we need from you & your landlord:
Your Photo ID


Your Lease (not required but speeds things up!)
If you rent from an Individual owner:
Their Photo ID

OR



They can answer 5 quick identity verification questions over the phone! We will then reach out to them to verify your rent payments!
If you rent from a management company or apartment complex:
We will just need them to verify your rent payments!
Why Credit Rent Boost is the Best!
100% Money Back Guarantee if your Landlord will not Cooperate!
A+ Rating with Better Business Bureau!
You continue to pay your landlord directly each month!
Expedited Service Option!
Lowest Prices!

Amazing Customer Service!
Within just a few minutes you can be fully signed up!
We work with all names on the lease, so roommates and spouses can also build their credit! In fact, we offer a multi-renter
discount!
We report to TransUnion & Equifax TWICE A MONTH! The 5th & 15th - so you will see your score increase faster!
We will verify up to three past addresses in the last 24 months for no additional charge!
We strive to make our process painless for both Landlords and Renters! No additional work for your landlord!
Why Should You Report Your Rent Payments?
Your credit score could increase anywhere from 20 - 101 points! (Typically the lower your score is to begin with, the higher the increase can be).
For someone that has not established credit, it is possible for them to get a score above 640 within two weeks of reporting!
When you increase your credit score, you become eligible for lower interest rates on car purchases, credit cards, and possibly qualifying to buy a new home!
Having your rent reported helps to create a strong credit profile, establish a good payment history, or rebuild your damaged credit, without taking on any additional debt!
You are able to establish credit for your past two years of rental payments! Recent studies have shown the longer your account reports, the stronger it affects your credit score!
35% of your credit score is based on how you continue to pay your bills, so you should build your credit every month with your rent payment!
TransUnion & Equifax
All accounts are reported to TransUnion & Equifax, Individual Owners, Apartment Complexes, and Management Companies!